Nine participants of the tour went birding after breakfast we then transferred to the starting point of the tour - the Bougainvillea Hotel where the remaining four participants joined us.
MORNING WALK NEAR THE AIRPORT - TRANSFER TO BOUGAINVILLEA HOTEL - AFTERNOON GARDEN WALK - EVENING OWL PROWL
Weather: Sunny, warm but very windy all day.
As all of the group opted to arrive a day or so early we were already in Costa Rica on day 1 of the tour, nine of us were staying at an airport hotel whilst the other four were at the starting point of the tour, the Bougainvillea Hotel.
The larger group of nine had a few hours to spare before our transfer bus arrived so we went for a short walk to a stream near the hotel. We soon got a fair list of species starting in the car park of the hotel where we saw the beautiful Rufous-naped Wren together with White-winged Dove, Rufous Collared Sparrow, Blue and White Swallow and the very common Great-tailed Grackle.
the very large RINGED KINGFISHER
In some scrub near the stream we found Yellow Warbler, Blue and Grey Tanager, Clay-coloured Thrush and Rufous-tailed Hummingbird. We then found a vantage point where we could scan the stream and from there we added a few new species to our list, Black Phoebe, Grayish Saltator and Common Ground Dove. Hoffman's Woodpeckers were everywhere, a family party of 5/6 were flying around near us.
BLACK PHOEBE
A few birds were noted as flyovers; Great and Snowy Egrets, Turkey and Black Vultures and a single Yellow-headed Caracara. A little patience produced Ringed Kingfisher at the stream and a couple of Tennessee Warblers showed well feeding in palm trees as we walked back to the hotel.
LONG-WINGED BUTTERFLY
We checked out at 11am boarded the bus and set off for the Bougainvillea hotel. Our transfer went uneventful except for the sighting of many common species already listed and a Cattle Egret. We stopped for lunch in the metropolis of San Jose before arriving at the hotel around 1pm.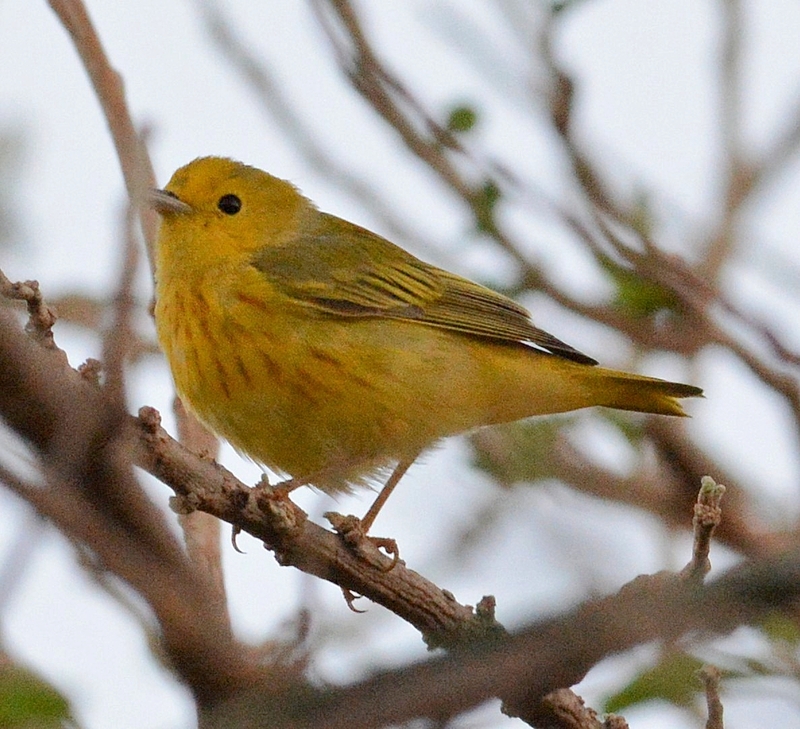 THE SUPERB YELLOW WARBLER - TAKEN BY BOB LONGHORN
After checking in and meeting up with the four remaining group members all 14 of us set off to explore the extensive and well-manicured gardens. Despite the strong, gusty wind we still managed to see a number of species including several new ones for the list. Red-capped Warbler is high up there in the beauty stakes, so is Yellow Warbler, Blue-crowned Motmot and Summer Tanager are not bad either, all were seen well. A flyover White-tailed Kite was nice and several species were seen by just a few of the group as is usually the case when we are strung out along a path, even the leaders do not see everything. Philadelphia Vireo, Ruby-throated Hummingbird, Baltimore Oriole, Rufous-collared Sparrow, Social Flycatcher are examples of this.
record shot - RUFOUS-TAILED HUMMINGBIRD
Further walking around the ponds produced a few more species we all got good views of Hoffman's Woodpecker, Rufous-tailed Hummingbird, Greater Kisskadee, Blue and Grey Tanager and flyover Crimson-fronted Parakeets.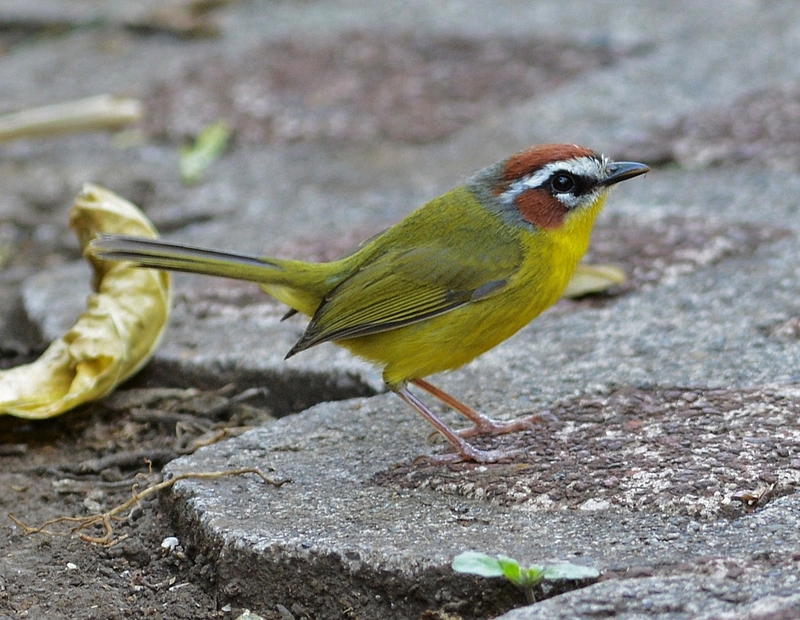 ANOTHER SUPER PICTURE FROM BOB LONGHORN - RUFOUS CAPPED WARBLER
We broke up around 4pm and met up again at 6:30pm for the bird-log and then dinner, which was excellent, this was followed by a night walk in the Gardens which produced some interesting finds, mainly frogs but also Pacific Screech Owl and Ferruginous Pygmy Owls.
TROPICAL SCREECH OWL - TAKEN BY BOB LONGHORN
FERRUGINOUS PYGMY OWL - TAKEN BY BOB LONGHORN
So day one ended on a high note and tomorrow we shall set off on our exciting journey around this beautiful country.
-