We spent a late afternoon at our favourite spot down by the river with John and Mary, plenty of birdies were around............
Dawn and I arrived at 3:30pm whilst John and Mary had arrived 5 minutes earlier, it was very hot but in the shade of our favourite ash tree and with a nice breeze we were comfortable.
WHITE WAGTAIL
IBERIAN ROCK LIZARD
John and Inset up our scopes andcwatchbdozens of bords coming tondrink and bathe. Many birds brought their newly fledged young with them which was a little comfusing for my American friends.
We watched a small secluded inlet where many species came to drink: Greenfinch, Goldfinch, Chaffinch, Linnet, Blue Tit, Serin, Cirl Bunting, Blackcap, House Sparrows, Iberian Chiffchaff and Blackbirds.
COMMON KINGFISHER - record shot
Out in the open areas plenty of White Wagtails joined Grey Wagtails on the rocks whilst regular sightings were made of Common Kingfisher. Stonechats often appeared and House Martins, Barn Swallows, Red-rumped Swallows and Pallid Swifts came down to drink, it was lovely to see a few Bee-eaters coming down for a splash.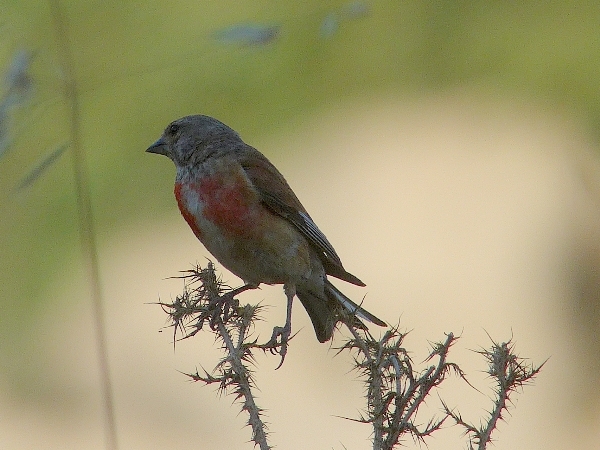 EURASIAN LINNET
One of our best sightings was of a Short-toed Treecreeper that landed on the trunk of the ash tree right next to us, it caught a few insects and spiders before flying off.
SHORT-TOED TREECREEPER
We left at 8pm and it was still very light and still 31C!