GREYLAKE - HAM WALL - SHAPWICK - CHEW VALLEY LAKE
The weather forecast predicted a clear sky, lots of sunshine and no wind................and that is exactly what we got, what a beautiful day. It was fantastic to to be out there!
Dawn and I arrived at Greylake RSPB Reserve around 8:30am, it was frosty, a bit misty but perfectly still. Lots of birds were around the car park and along the track to the main hide. In the pools there were hundreds of ducks, mainly Eurasian Wigeon, Eurasian Teal, Mallard and Gadwall.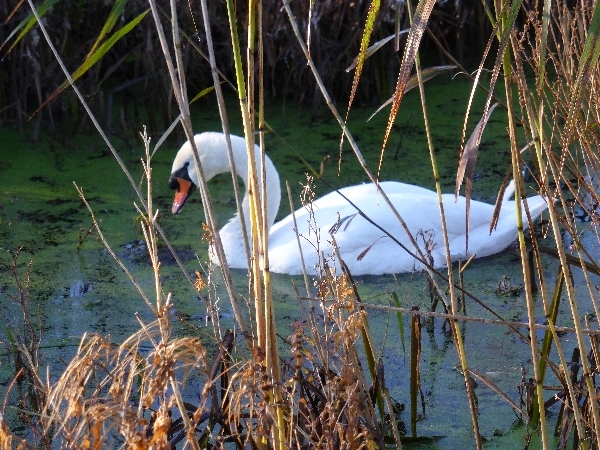 A Teal fast asleep
A Common Snipe
It got pretty exciting when a Marsh Harrier flew over and began hunting the ducks and even more intense when a Peregrine Falcon joined in the chase. Pandemonium and choas ensued, but the Peregrine gave up easily after a half-hearted attempt at catching a Teal. The Harrier persisted for a good 10 minutes until it landed on a grassy bank for a rest but still hungry.
Marsh Harrier
the Harrier diving down to chase ducks
We stopped for a quick cuppa just outside of Shapwick before driving round to Ham Wall Nature Reserve. At Ham Wall we never ventured onto the reserve because I wanted to walk to Noah's Lake on Meare Heath to see the new hide there.
Meare Lake
The track takes you past Meare Heath and Lake where we added Tufted Duck, Shoveler and Gadwall. Then the track passes a wooded section where we saw Long-tailed Tits and two Great Spotted Woodpeckers were drumming and calling.
The new hide at Noah's Lake is amazing and about three times bigger than the old one. There were thousands of birds out on Noah's Lake, mainly Wigeon but also over 50 Mute Swans, Teal, Gadwall, Pintail, Great Crested Grebe, Canada and Greylag Geese and Cormorants. But our best sighting by far was of a Bittern, this bird skulked in the reeds and refused to show well but we enjoyed it nevertheless.
From Ham Wall we drove into the town of Wedmore where we had a fantastic lunch at the Swan Pub/Restaurant, we totally recommend the food there it was delicious.
Noah's Lake
the new hide at Noah's Lake
Reed Bunting
Pintail and a Wigeon
For the afternoon we had to drive to Bath but we did stop at Herriot's Bridge at Chew Valley Lake which happened to be en-route. Up to 35 Great Egrets are now roosting at the lakes each evening, amazing! We could see 3 of them from the roadside, one of which was fairly close in a channel.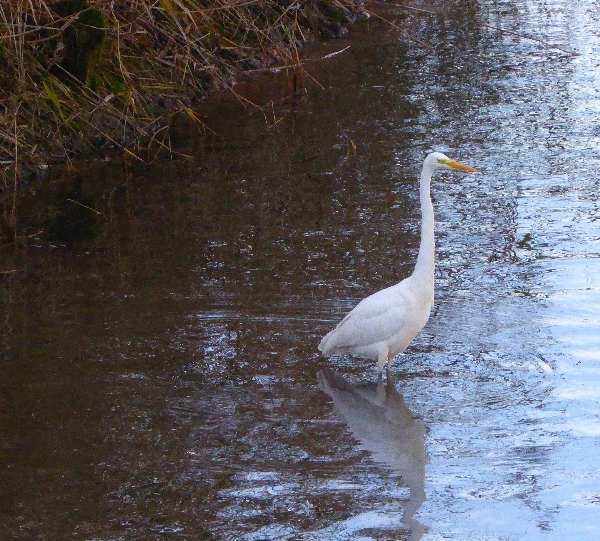 Great Egret
Little Egret and Goosander in the same channel as the Great Egret
Another Great Egret out on the main Chew Valley Lake