OUR LAST DAY HAD ARRIVED.............it seemed just like yesterday that we had arrived, the tour flew swiftly by, but we still had one birding excursion left to do..............
ENSENADA LODGE - TRANSFER TO SAN JOSE
Our very last day started the same as yesterday including the hot, dry weather. We met at 6am and went straight down to the pool to look for Bobwhites, only Roy our guide managed to see them, however during our 1 hour walk we notched up easily 25 species. Birds seen at the pool included; Solitary Sandpiper, Green Heron, Northern Waterthrush, Social Flycatcher and several other common species.
sunset at the jetty looking into Nicoya Bay last night
At breakfast we had to fight off the Magpie-Jays as they came down to steal things from our plates. Just after breakfast one couple, Roy and Winnie, went back to the pool and found the Crested Bobwhites!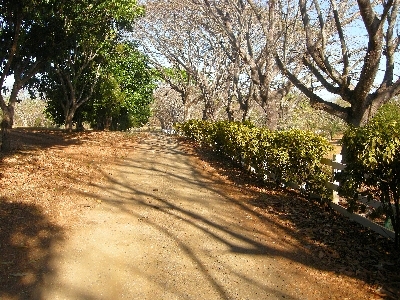 the driveway approach track looking from Ensenada Lodge
By 9am we were all packed and ready to board the bus, we left at 9:15am and by 11:45am we were all safely back at the airport. The trip was finally over, the group dispersed in the departure terminal going off to catch different flights home at different times.
you can see why this is called the groove-billed Ani