This second week-long tour has been added to our program due to high demand. Both of these 7-day tours explore in depth these unique islands situated just 28 miles off the south west coast of Cornwall, UK. Renowned for their beauty and exquisite light the islands form a mini-archipelago with some flora and fauna found nowhere else in the UK. Bird-watchers have been drawn here for many years during the peak migration periods of April, May, September & October because under certain weather conditions unusual and rare species of birds turn up on a regular basis. Butterflies and moths too, it can be one of the most exciting places to visit at a time when anything can turn up
ISLES OF SCILLY OCTOBER 16TH - 23RD 2021
JOIN US FOR A SUPERB TOUR OF THIS VERY SPECIAL PLACE
An aeriel shot of Hugh Town, St Mary's where we are based for our 7 night holiday
Tresco, with its Pools, woodland and upland is an exciting venue during our tour, the much smaller island of Bryher can be seen behind Tresco
Bryher in the foreground with Tresco behind and then St Martin's in the distance
the white sand beaches are superb in the exquisite light
The bird life isn't too bad either!!!!
one of the two Swainson's Thrushes seen in October 2020
Jack Snipe seen most years on our tour
Yellow-browed Warbler, a regular species seen most years. During October of 2020 there was a huge influx of over 100 birds
another regular passage migrant: Lapland Bunting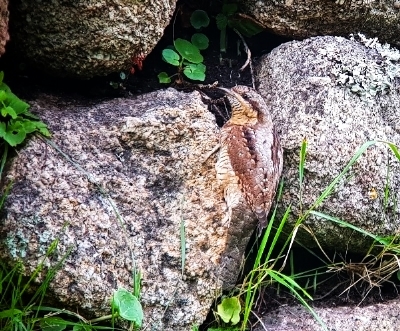 seen every year in October usually from 1 to 10 birds arrive in October
Spotted Crake - taken by Reg Cox during our 2019 visit
American Golden Plover with a European Golden Plover hiding behind it - Tresco 2020
Pectoral Sandpiper - Porth Ellick, St Mary's 2020
A view across to Tresco from St Martin's
Red Squirrel, Tresco 2020
Speckled Wood, a common butterfly all over the islands
Small Copper, also on the wing in October
Whimbrel, another common migrant visitor
To see many of these species and enjoy the wonderful scenery why not join the 2021 trip? There are four place left on this tour.
or call us on our UK landline: 01935-426152