Glorious weather all day made our visit to Leighton Moss RSPB Nature Reserve such an enjoyable experience, we found 3 Eurasian Bitterns as we visited all the hides on the reserve..........................
LEIGHTON MOSS RSPB NATURE RESERVE ALL DAY VISIT
What a difference a day makes, yesterday was cold, wet & windy, dull and miserable and today was it was bright, sunny, with no wind, a perfect winter's day birding. After a really nice breakfast we walked across the road from the hotel to view the bay, the tide was just turning and began to fall. Soon there were many birds feeding fairly close to us, Black-tailed Godwits, Oystercatchers, Ruddy Turnstones, Common Shelduck and a few Eider Ducks were just off-shore.
From there we drove directly to the RSPB reserve at Leighton Moss, arriving a little after 9am. Firstly we stood in the courtyard at the back of the visitor's centre where a number of feeders were hanging. At first they were very quiet then it got very busy with birds coming from all directions and in all, shapes and sizes ranging from the large Common Pheasant to the tiny Coal Tit. I think the Eurasian Bullfinch got the most attention, the males were absolutely beautiful. The Marsh Tit was probably the best find.
We decided to spend the morning walking along the 'public' trail and as we made our way to the do this we stopped several times to add species to the list, a brief glimpse of a late hunting Barn Owl was had by a few of the group.
Our next bird was a mega, as we approached the public hide we could see a wide expanse of water with reeds all round it and it was there that we found a Eurasian Bittern, unfortunately not everyone in the group saw it before it walked into the reeds.
For the next couple of hours we sat in two hides and enjoyed views of many species in great light, we even had short views of a second Eurasian Bittern from the Otter Hide, we also listed Common Snipe, Goldeneye and several species of common ducks. In the woodland walk between the two hides we found more Eurasian Bullfinches and also has views of Fieldfare, Common Buzzard and lots of very tame Common Pheasant.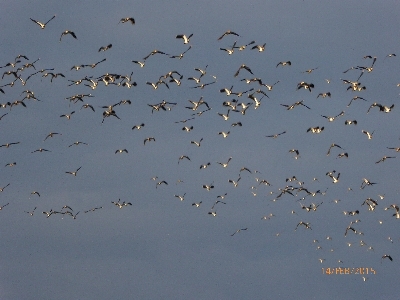 Back at the visitor's centre we had lunch before setting off to explore a further 3 hides, we had more good sightings from there including four White-fronted Geese that came in with a huge flock of Grelag Geese. We had good views of Northern Pintail, Little Egret, a few more Common Snipe, Black-tailed Godwit and Common Redshank.
Several of the group had brief views of a Water Rail and finally everyone had super views of our third Eurasian Bittern as it sat out in the afternoon sun.
We left the reserve around 3pm and drove round to the marshes adjacent to the bay, two more excellent hides overlook brackish lagoons which were packed with birds, Huge flocks of Northern Lapwing swirled overhead as we approached, we could pick out smaller numbers of Dunlin, Golden Plover and Grey Plover up there with them. We had a nice find when a small flock of Reed Buntings were picked out sitting in a bush.
The birding from the hides was fantastic in superb afternoon sunlight and number of birds present was staggering, it was so nice to see that many Northern Lapwings. We listed Ruff, Greenshank and Spotted Redshank for the first time and had excellent views of Black-tailed Godwits, Dunlin, Golden Plover, Little Egret and many species of duck.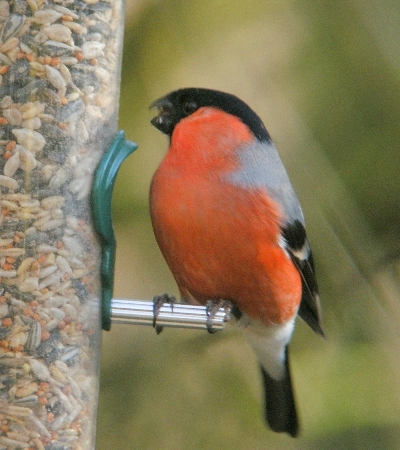 As the sun dropped everything turned golden brown and even a Barn Owl that came out looked discoloured, a lovely reddish brown.
SPOTTED REDSHANK
We has to drag ourselves away from this magical experience but the light was fading as a beautiful setting sun dropped towards the western horizon. We were back at the hotel just before 6pm, it had been a terrific day out, we list just over 70 species which included some very nice sightings.