STOURHEAD GARDENS
WEATHER: gloomy!!! Dull and overcast, felt cold in the breeze. Top temp 14C
What can you do on a miserable day like today?? I know, make use of our expensive National Trust Memebrship and that is exactly what we did.
Stourhead House and Gardens are jusy 20 miles from home near Mere in Wiltshire, the National Trust has owned the house and gardens since 1946!!! We took the scenic route to get there and arrived around 10am, the car park was almost full with many poeple doing exactly the same thing as we were. We had to book our entrance time online before we left, our pass gave us entrance to the gardens on arrival and the house at 1;30pm.
During our walk saw a few species around the main lake, Mallard, Tufted Ducks, Canada Geese, Moorthen, Coot, Mute Swan, Great Cormoraant and Little Grebe. In the trees we saw Goldcrest, Common Buzzard, Jay and most of the common garden birds, we actually heard more than we saw, birds in song included;Song Thrush, Blackbird, Blackcap, Chiffchaff and Nuthatch.
a Common Spotted Orchid just coming into flower
Not a single Butterfly or dragonfly braved the cold conditions, I wasn't surprised. In the grassy fields leading down to the lake we saw many wild flowers which was nice, two species of Orchids stood out amongst the grasses: Common Spotted Orchid and Heath Spotted Orchid were out in good numbers. We also saw Ox-eye Daisy, Ragged Robin, Red Campion, Bugle, Comfrey, Bluebells and Buttercups.
Heath Spotted Orchid
a closer look at the beautifully marked pettles
We walked back to the car park to eat our picnic at the benches provided, it started to drizzle with rain, so we left at 1pm and abandoned our visit to the House.
Dawn's pictures of our journey around the 1 mile trail which circumnavigates the main lake at Stourhead gardens: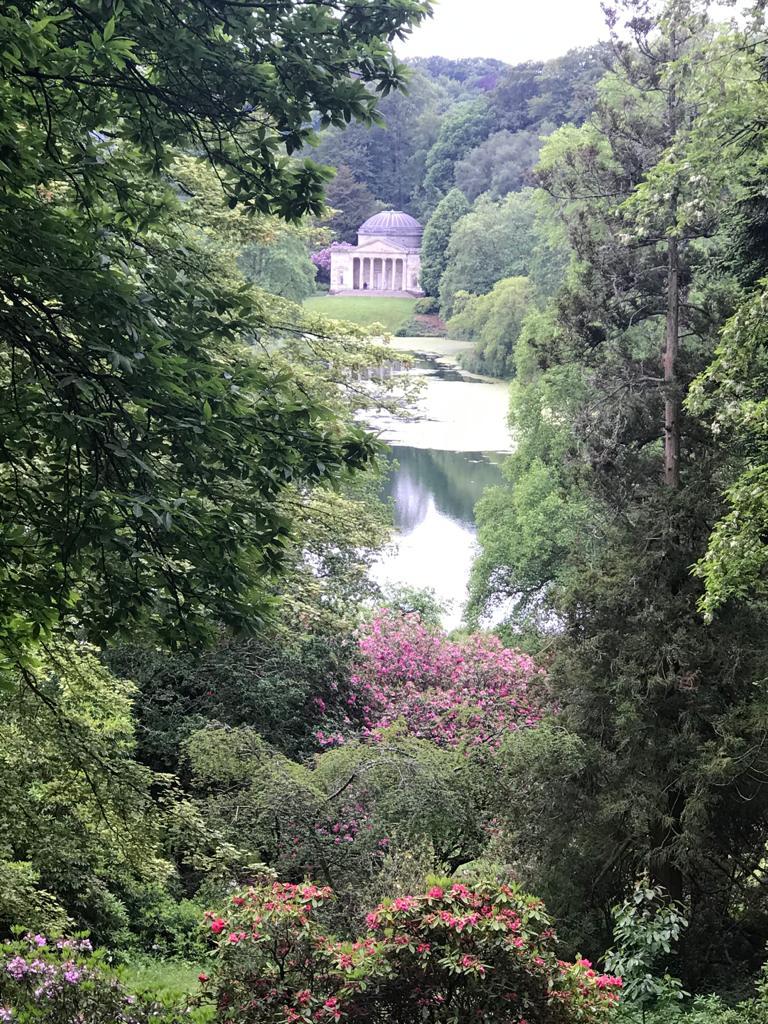 The Temple of Apollo - built in 1774!!!
wild flowers showing Ragged Robin, Spotted Orchid & Creeping Buttercup